Your Guide to Health Summer Travel Snacks
Your Guide to Health Summer Travel Snacks
Written By Taschler Spine & Rehab on August 16, 2021
---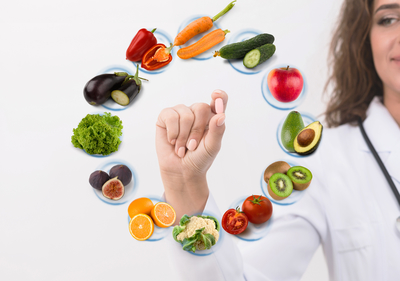 With summer here, school out, and life finally showing signs of getting back to normal, that means it's vacation time or at least the occasional day trip. And with travel comes a lack of access to your fridge and pantry, putting the temptation of fast, easy food in front of you.
At Taschler Spine & Rehab in Fairfax, we want to help you stay eating healthy while on the road so you can enjoy full energy and vitality while enjoying the break from your daily grind. There are a ton of healthy summer travel snacks you can prepare before you head out. Here are our top seven.
7 Health Summer Travel Snacks
Hard-boiled eggs - Easy to make, easy to store, and full of protein and healthy fats, both of which fill you up and keep you satisfied.
Baked chips with guacamole or chickpea-based dips - Avocados are one of the healthiest foods on the planet and chickpeas are a creamy alternative to unhealthy dips. As for chips, stick with the baked variety, and preferably whole grain. Refined flour products cause inflammation and offer little nutrition.
Nut mixes - Full of protein and healthy fats that help keep inflammation down, nuts like almonds, pecans and walnuts help fill you up and keep you going.
Fruits and Vegetables - Raw is the best way to go. The blend of natural sugars and fiber in fruit protects you from sugar spikes while providing an enjoyable sweet flavor. Vegetables provide essential vitamins and minerals, too. Avoid pre packaged dried fruit as most of these are laced with sugar.
Greek Yogurt - Great with fruit and/or nut butters, plain Greek yogurt is full of protein, low sugar, contains probiotics, and is a good source of calcium.
Dark chocolate - When you want something sweet without the sugar rush, dark chocolate can hit the spot while providing antioxidants and a dash of essential minerals.
Water - It's easy to get dehydrated and often you'll crave food when you need more water. Stock up and drink up!
7 Snacks to Avoid
Our top seven snacks to avoid made the list because of what's in them and unfortunately what's not. All these snacks are missing nutrients. There isn't a scrap of nutrition in them. They're just empty calories, most of the ingredients triggering inflammation. While the foods might look and smell good, they don't make you feel good.
Avoid at all costs:
Cheap granola bars
Refined flour snack food
Fried snack food
Drive-thru fare
Most protein bars
Cookie packs
Microwave popcorn
These snacks are high in calories and don't fill you up, making it super easy to overeat. Many of them have been fried and are loaded with trans fat, like drive-thru food and microwave popcorn. All of them are loaded with preservatives, additives, and other ingredients that add zero nutritional value and make them hard to digest.
Cookie packs, refined flour snacks and many protein bars are also loaded with sugar, which is an additive and not a food. Sugar doesn't fill you up and increases appetite, once again making it easy to overeat. And the sugar rush saps you of nutrients and energy, making it harder to fully enjoy your vacation.
Learn About More Healthy Travel Snacks in Fairfax
Dr. Taschler's philosophy is to care for patients using a combination of chiropractic, rehabilitation, and massage therapy. This not only eliminates symptoms it improves the overall function of the body. She educates and empowers patients to improve the quality of their lives.
Even if you didn't find any of the healthy snacks appealing, we can still work with you to plan out the nutritional side of your vacation so you're excited to snack on what's in your cooler.
Have questions or need to schedule an appointment? Call us at (703) 293-2939 or go online and fill out our contact form.

Posted In: Chiropractic Wellness Care Healthy Snack Choices