What is Headache Treatment for Holiday Stress?
What is Headache Treatment for Holiday Stress?
Written By Taschler Spine & Rehab on December 3, 2020
---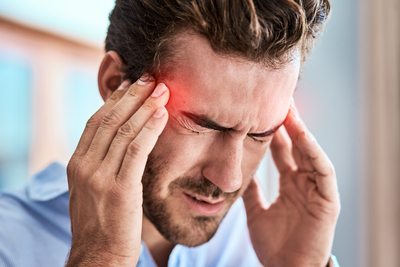 Between enjoying time with family, watching the first snowfall, and volunteering in the community, the holiday season is a wonderful time of the year. However, many people feel increased stress levels with bustling schedules, finding the perfect gift, or meeting family expectations.
Are you one of the nine out of 10 people who experience headaches and stress during the holidays? Chiropractic care provides natural and non-invasive headache treatment so you can get back to enjoying your holiday activities.
How Serious are Headaches?
Whether you battle chronic or acute headaches, they often take a serious toll on your professional and social life. The headache and neck pain you feel occur from a mix of signals between your blood vessels, nerves, and brain. Nerves in your blood vessels "turn on" to send pain signals to your brain, thus causing a headache.
There are 150 different types of headaches, including:
Tension
Migraine
Cluster
Sinus
Posttraumatic
Headache and Neck Pain Triggers
During the holidays, your headaches and neck pain may be amplified due to stress. The following triggers often occur during the holiday season and can lead to pain:
Illness such as colds, fevers, throat infections, etc.
Stress such as alcohol use, irregular eating habits, change in sleep patterns, etc.
Environment factors such as tobacco smells, allergens, weather changes, etc.
How to Find Stress Relief During the Holidays
If you're experiencing amplified headaches during the holidays, it's important to find natural relief instead of simply masking your pain with over-the-counter medication. When you visit a chiropractor in Fairfax, your doctor will complete a physical and medical history examination to determine the root cause of your pain.
Your recommended chiropractic headache treatment may include:
Spinal adjustments to improve performance and minimize stress on your body
Nutritional advice to ensure you have a healthy diet with B complex vitamins
Posture correction and exercises to help you remain stress-free
Stay Stress-Free with Chiropractic Treatment in Fairfax
The holidays don't have to be stressful. While you can indulge in your favorite foods and enjoy the company of your loved ones, it's important to take a little "me time" to remain stress-free. The doctors at Taschler Spine & Rehab will develop a personalized treatment plan that targets your pain so you can take part in your favorite holiday activities without stress.
Say goodbye to stress this holiday season! Schedule an appointment with Taschler Spine & Rehab today.

Posted In: Chiropractic Headache Treatment