Spinal Decompression for Herniated Discs
Spinal Decompression for Herniated Discs
Written By Taschler Spine & Rehab on October 22, 2021
---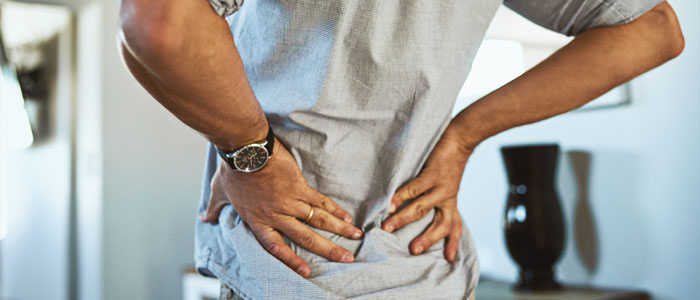 Herniated discs can be major sources of frustration. They not only cause pain and discomfort, but can also lead to a decrease in overall functionality. Patients with this ailment are typically forced to undergo invasive surgeries and take multiple pain-relieving medications.
At Taschler Spine & Rehab in Fairfax, VA, our expert staff knows that there's a better way to handle herniated discs: spinal decompression.
Herniated Discs Explained
Disc herniation occurs when the nucleus, or center, of a vertebrae slips through the annulus, or outer layer, through a tear or rupture. This bulging can apply excess pressure to nerves in the spinal column, causing pain, inflammation, numbness, and sciatica (pain that shoots down the backs of the legs). It can be caused by a variety of triggers, including injury, degenerative disc disease, or physically demanding jobs. Herniated disc pain is often a chronic condition, leading to a lifetime of potential discomfort if left untreated.
How Spinal Decompression Works
Spinal decompression is an effective technique that has been used by our expert chiropractors for years. The process involves stretching the spine using traction. Pressure is taken off of the affected discs, allowing them to revert back to their proper shape. With time and attention, spinal decompression can resolve or even eradicate your lower back pain. The procedure is completed in-house.
The Advantages of Spinal Decompression
There are several advantages to spinal decompression as opposed to traditional surgeries. Spinal decompression is all-natural and non-invasive. Many surgeries require extensive periods of post-operative downtime. Even the simplest of procedures, like a cortisol injection, can necessitate at least a full day of rest.
Meanwhile, spinal decompression patients are able to return to their regular activities right away. In addition, many patients turn to over the counter pain relievers and prescription drugs to combat their herniated disc pain. Unfortunately, these medications can have unpleasant side effects. Spinal decompression, on the other hand, requires no medications.
Schedule an Appointment for Spinal Decompression
Don't let a herniated disc keep you from enjoying your life. To schedule an appointment with our dedicated doctors at Taschler Spine & Rehab, call (703) 293-2939 or send us a message here.

Posted In: Chiropractic Back Pain Spinal Decompression Herniated Discs