The Doctors:

Dr. Jennifer Lee Taschler
Doctor of Chiropractic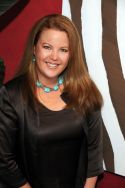 Education

Life University, Marietta, GA
Doctor of Chiropractic
Graduated 1997
Lynn University, Boca Raton, FL
Bachelor of Science
Graduated 1991
Experience
10/08-Present
Taschler Spine & Rehab, Fairfax, VA
Chiropractic Physician Private Practice
03/01-09/08


Private Practice

, Fairfax, VA
Chiropractic Physician Private Practice
03/00-03/01


PROGRESSIVE MEDICAL CENTERS

, Tamarac, FL
Chiropractic Physician
12/98-2/00


ORMOND MEDICAL CENTER

, Ormond Beach, FL
Chiropractic Physician / Florida Internship
1/98-12/98


WINEGAR CHIROPRACTIC CENTER

, Marietta, GA
Internship
Board Certifications
Acupuncture Certification
Florida Board Certified
National Board of Chiropractic Exam: Parts I, II, III, & IV
Virginia Board Certified
Continuing Education
Acupuncture Certification 1999
Advanced Certification for Cox Distraction (November 2004)
Forty Continuing Chiropractic Education Credits per year
Professional Affiliations
American Chiropractic Association
Fairfax Chamber of Commerce
Florida Chiropractic Association
International Chiropractic Association
Volunteer
Marine Corp Marathon Yearly
Providing Chiropractic Care at Ground Zero
The National Children's Cancer Society
Techniques
Activator, Cox Flexion /Distraction, Diversified, Full Spine, Massage, SOT, & Thompson Drop.
Dr. Kevin P. Ward
Doctor of Chiropractic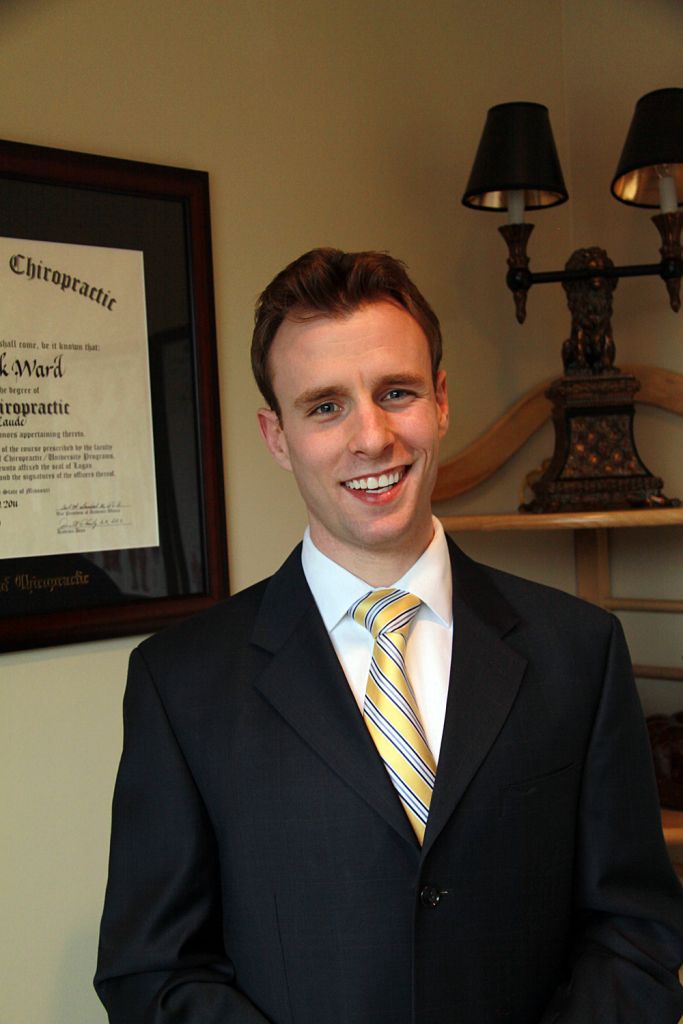 Education
Logan University, Saint Louis, MO
Doctor of Chiropractic, Magna Cum Laude
Graduated 2011
Logan University, Saint Louis, MO
Masters of Science Sports Science and Rehabilitation, Magna Cum Laude
Graduated 2011
Penn State University, University Park, PA
Bachelor of Science Kinesiology, Honors and Distinction
Graduated 2007

erience



The Taschler Spine and Rehab Center, Fairfax, VA
Chiropractic Physician Private Practice
09/2011-Present
Georgetown University Department of Sports Performance, Washington, DC
Maters Internship
09/2011-12/2011
Scott Air Force Base Medical Group, SAFB, IL
Chiropractic Internship
04/2011-08/2011
Logan Health Center, Webster Groves, MO
Chiropractic Internship
08/2010-08/2011
Board Certifications
National Board of Chiropractic Exam: Parts I, II, III, IV, & Physiotherapy
Virginia Board Certified
Maryland Board Certified (Inactive)
Certified Strength and Conditioning Specialist (CSCS)

ffiliations and Memberships
American Chiropractic Association
Unified Virginia Chiropractic Association
National Strength and Conditioning Association
Rotary Club of Fairfax, VA
Techniques
Cox Flexion/Distraction, Diversified Full Spine and Extremities, Logan Basic, Massage/Myofacial Release, Thompson Drop.
Publications
Tepe, R., Smith, D., Ward, K.P., Ellis, J. & Emlet, J. (2011). A single blind randomized controlled trial of the effects of spinal manipulative therapy on Fitts Law performance. Association of Chiropractic Colleges Conference.

Ward, K.P. (2010). Horizontal integration of the basic sciences in the chiropractic curriculum. Journal of Chiropractic Education, 24, 194.

Kaye, M.P. & Ward, K.P. (2010). Participant-Related Differences in High School Athletes' Moral Behavior Athletic Insight. 12, http://www.athleticinsight.com/Vol12Iss1/Feature.htm.

Ward, K.P., & Kretchmar, R.S. (2008). An integrated approach to an undergraduate kinesiology curriculum: A case study about stalling in wrestling. Journal of Physical Education, Recreation, and Dance, 79, 40-43.
Dr. Anna Moseley

Doctor of Chiropractic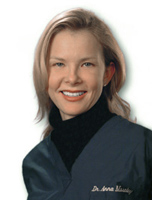 Dr. Anna Moseley is a Doctor of Chiropractic Medicine certified to practice in the Commonwealth of Virginia. As a graduate of Life Chiropractic University, Dr. Anna has been an active practitioner in the field since 1997. Dr. Anna has also attended Emory University, and continues to regularly attend continuing education courses and seminars in the field of Sports Chiropractic Medicine as this field of medicine, in particular, is currently in a stage of rapid development and refinement. Dr. Anna has been an independent contractor at Positively Chiropractic since July 2000.
Dr. Anna's entrance into this field of medicine was largely a result of her exposure to Chiropractic medicine after a particularly severe car accident where what is generally termed "conventional medicine" seemed unable to adequately address many of the rehabilitative needs stemming from the injury.
Successful chiropractic intervention relieved pain and discomfort from this life-altering event, and this began her commitment to Chiropractic medicine.
Because Dr. Anna's immediate family includes conventional medical doctors, she has a rather unique perspective to recognize the benefits of other fields of medicine and does not subscribe to the belief that Chiropractic medicine can cure every ailment under every circumstance.